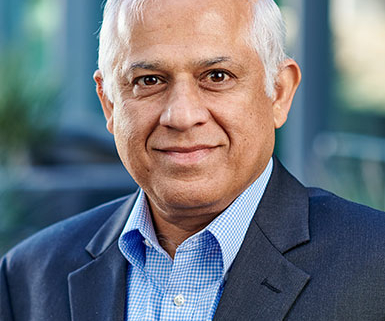 Senior Vice President, Regulatory Affairs
Dr. Naresh Nayyar, Ph.D., M.B.A., serves as Senior Vice President, Regulatory Affairs for Avenzo Therapeutics. He has more than 20 years of biotechnology development experience, most recently serving as the Senior Vice President for Regulatory Affairs and Quality Assurance for Turning Point Therapeutics, which was acquired by Bristol Myers Squibb in August 2022. At Turning Point Therapeutics, he established the Regulatory and Quality functions to support the global development of the clinical stage pipeline, including repotrectinib.
Dr. Nayyar also has extensive industry experience at companies such as Pfizer, Spectrum Pharmaceuticals, Halozyme Therapeutics, and aTyr Pharma in leading and implementing strategic regulatory approaches (for nonclinical, clinical, and CMC), obtaining worldwide approvals for products such as Herceptin® SC, MabThera® SC, Rituxan Hycela® and HyQvia, as well as development strategies for numerous Phase 1-3 molecules, Phase 4 life-cycle management (Fusilev®, Zevalin® and Hylenex), and companion diagnostics.
Dr. Nayyar received his Ph.D. in organic chemistry from the Delhi University (India), M.B.A. from University of Phoenix (USA) and is RAC certified.