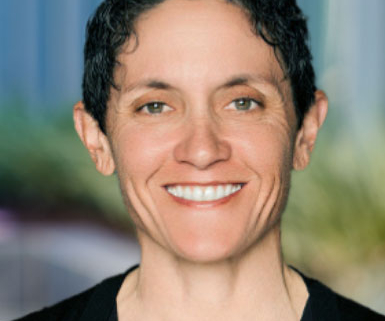 Co-Founder, Chief Executive Officer
Athena Countouriotis, M.D., is co-founder, President, Chief Executive Officer and Chairperson of Avenzo Therapeutics. She most recently led Turning Point Therapeutics as President and Chief Executive Officer through its IPO in 2019 to its eventual acquisition by Bristol Myers Squibb for $4.1 billion in August 2022. During the time period, she and her team raised more than $1.2 billion across multiple equity financings.
With over 20 years of industry experience, Dr. Countouriotis has served as an officer in both public and private companies, led multiple initial public offerings and acquisitions, and guided several development programs to approval in the U.S. and Europe. She previously served as Senior Vice President and Chief Medical Officer for Adverum Biotechnologies and Halozyme Therapeutics. Dr. Countouriotis also served as Chief Medical Officer of Ambit Biosciences, where she helped lead the company's initial public offering and was responsible for the clinical development of quizartinib until the company's acquisition by Daiichi Sankyo in November 2014. Earlier in her career, Dr. Countouriotis led various clinical development organizations within Pfizer and Bristol-Myers Squibb for oncology therapeutics including Sutent®, Mylotarg®, Bosulif® and Sprycel®.
Dr. Countouriotis also serves on the board of directors of Iovance Biotherapeutics, Passage Bio, Recludix Pharma, Leal Therapeutics and Capstan Therapeutics. She earned a B.S. from the University of California, Los Angeles, and an M.D. from Tufts University School of Medicine. She received her initial medical training in pediatrics at the University of California, Los Angeles, and additional training at the Fred Hutchinson Cancer Research Center in the Pediatric Hematology/Oncology Program.