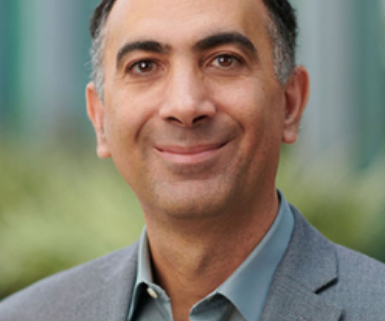 Co-Founder, Chief Medical Officer
Mohammad Hirmand, M.D., serves as co-founder, Executive Vice President and Chief Medical Officer (CMO) of Avenzo Therapeutics, responsible for clinical development, clinical operations and regulatory affairs. Dr. Hirmand has more than 20 years of biotechnology clinical development experience, most recently as executive vice president and CMO for Turning Point Therapeutics, which was acquired by Bristol Myers Squibb in August 2022.
Prior to joining Turning Point, Dr. Hirmand was CMO of Peloton Therapeutics, which was acquired by Merck in July 2019. Prior to joining Peloton in 2017, Dr. Hirmand served as CMO of Medivation through its acquisition by Pfizer. He played a vital role in advancing XTANDI® (enzalutamide) through clinical trials that led to its approval by the U.S. Food and Drug Administration for the treatment of metastatic castration-resistant prostate cancer. His responsibilities also included the in-licensing and global clinical development of the poly ADP ribose polymerase (PARP) inhibitor, talazoparib. Before his 10-year tenure at Medivation, he held clinical development roles of increasing responsibility at Nuvelo, Inc. (now ARCA Biopharma), SuperGen, Inc. (now Astex Pharmaceuticals, Inc.), Tularik, Inc. (now part of Amgen), and Theravance Biopharma, Inc.
Dr. Hirmand received his M.D. from Harvard Medical School and his B.A. in Biological Sciences and Economics from Cornell University.