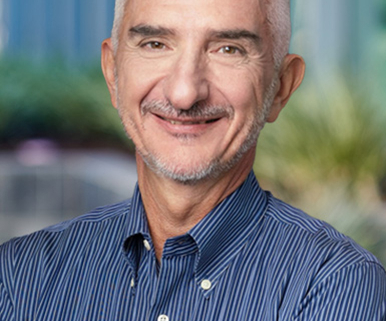 Chief Financial Officer
Paolo Tombesi serves as Executive Vice President and Chief Financial Officer of Avenzo Therapeutics, leading the company's finance and administrative activities. Mr. Tombesi has more than 30 years of global financial and accounting experience within biotech and pharmaceutical companies. He most recently served as Executive Vice President and Chief Financial Officer for Turning Point Therapeutics, which was acquired by Bristol Myers Squibb in August 2022.
Prior to joining Turning Point Therapeutics, Mr. Tombesi was the Chief Financial Officer of Epizyme, Inc., where he supported the commercial launch of Tazverik® (tazemetostat) for the treatment of relapsed or refractory follicular lymphoma, and was responsible for capital funding, treasury, tax and accounting. Prior to Epizyme, he was Chief Financial Officer for Insmed, Inc., where he led financial operations and preparation for the commercial launch of Arikayce® (amikacin liposome inhalation suspension). From 2006 to 2014, he served in roles of increasing responsibility for Novartis, including Chief Financial and Administrative Officer of Novartis Pharmaceuticals Corporation; Managing Director and Chief Financial Officer of Novartis Japan; and Chief Financial Officer of the European Oncology division. Earlier in his career, he served in financial roles for Bristol Myers Squibb in the U.S. and Europe, and Unilever and Johnson & Johnson in Italy.
Mr. Tombesi holds a B.Ed. in Business/Managerial Economics from Sapienza University of Rome, and has completed various executive education courses at Harvard Business School and the Tuck School of Business at Dartmouth.